Fantasy Basketball Week 21 Waiver Wire: Are Larry Sanders, Ivica Zubac now worth a look in Fantasy?
Midseason pickups rarely make a difference, but the
Cleveland Cavaliers
have proven to be an exception in recent years. Just this season, we've already seen
Derrick Williams
and
Deron Williams
impact the Cavs' rotation, and they have added players in years past who have surprisingly become Fantasy relevant as well.
I'm not sure Larry Sanders will be the latest, but this is looking like a pretty slow week on the Fantasy basketball waiver wire, so it feels like a good time to talk about him. According to reports, the Cavs and Sanders have agreed to terms on a deal that will keep him on the team through the end of the season with a potential option for next season. Despite not playing since December, 2014, Sanders is still just 28, and could play an important role for the Cavs down the stretch.
That, of course, assumes he can find his former level. Sanders broke out in 2012-13, averaging 9.8 points, 9.5 rebounds, and 2.8 blocks per game, and looked like the kind of rim-running, rim-protecting big man every team craves. However, injuries and off-court issues limited him to just 50 games over his next two seasons, before he decided to walk away from the game.
However, even in those two partial seasons, Sanders did enough that Fantasy players can't just ignore him. He averaged 7.5 points, 6.6 rebounds and 1.6 blocks in 23.4 minutes per game, proving he doesn't need a huge role to be useful, for blocks alone. His skills may have atrophied in the time off — and he will need time to get back up to speed even if they didn't — but Sanders has a chance to be a contributor for Fantasy, even in a limited role.
With
Kevin Love
still sidelined following knee surgery and
Channing Frye
overexposed playing significant minutes at center, there's a chance Sanders could see as many as 20 minutes per game if his stamina holds up. There's no guarantee, but there aren't many difference makers on waivers these days anyways, making him worth a look in category-based formats.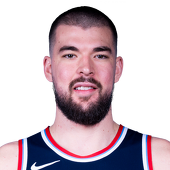 Young players are tough to trust, but at some point, it doesn't make sense to be skeptical.
The
Los Angeles Lakers
have nothing to play for, and shouldn't be concerned about rookie mistakes at this point, which is why it's frustrating to see
Ivica Zubac
still seeing limited minutes. He has played just 36 minutes in two games since coming back from a quad injury, but showed what kind of immense upside he has in those two games, combining for 24 points, nine rebounds and six blocks, while shooting 11 for 18 from the field.
Zubac is just waiting to be unleashed, and if he ever gets to a 25-MPG role, he could be an easy starting option at center with what he has shown this season. That
Timofey Mozgov
contract looked like a disaster the second it started, and it only looks worse with every second Zubac spends on the bench.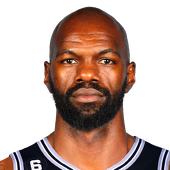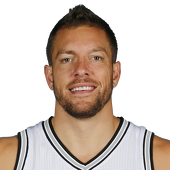 Looking around the NBA, the No. 1 seed in both conferences are already missing All-Star contributors with knee injuries, and now the No. 2 seed in the West will be missing their own, with
LaMarcus Aldridge
out "indefinitely" with a heart arrhythmia issue. He has dealt with this issue throughout his career, missing the final nine games of his rookie season and just 10 days in 2011 as a result, so there's a chance this doesn't end up a long-term issue. However, he is out for the time being, and you have to think he will miss at least a few weeks, which means it's time to look for alternatives.
Pau Gasol
should see an increased role in San Antonio, but that doesn't help Fantasy players much, given that he is already 97 percent owned in CBSSports.com leagues.
However, Lee or Dedmon certainly could make an impact. The nice thing about Gasol is, you can play him next to pretty much any big man, which gives both Lee and Dedmon a chance to see solid minutes. On Saturday, both Lee and Dedmon got the start, with Gasol coming off the bench. Don't be surprised if we see that moving forward, and both should get more minutes moving forward — Lee played 18 Saturday, while Dedmon logged 22 — with the
San Antonio Spurs
unlikely to have many 22-point wins over teams resting 80 percent of their starters. They bring different things to the table — blocks and rebounds for Dedmon, passing for Lee — but both could be Fantasy relevant with Aldridge out.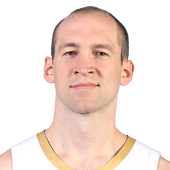 At this point, we know what to expect from Zeller, and it's sort of hard to get excited about it. Even when he plays big minutes — 36.8 per game over his last eight — Zeller isn't going to blow you away. He is averaging 8.3 points and 8.0 rebounds per game in that span, while adding 2.3 assists and 2.0 combined blocks and assists per game. That doesn't sound like much, and it isn't. But it is enough to make Zeller a starting-caliber center option in both H2H and Roto considering the fact that he never turns the ball over and generally shoots pretty well from the field.
He isn't an exciting option, but with
Frank Kaminsky
sidelined by a shoulder injury, Zeller should continue to see plenty of minutes moving forward.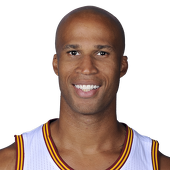 Sanders isn't the only player who has an opportunity to contribute for the Cavs, who will likely be missing three starters for the time being, with
Kyle Korver
joining
J.R. Smith
and Love on the sidelines with a foot injury. Jefferson doesn't often put up big numbers, but we got a taste of what he is still capable of Sunday, as he put up 16 points on 6 of 6 shooting against the Rockets. He won't be perfect from the field — including 4 of 4 on 3-pointers — every game, but Jefferson continues to benefit from the attention James and
Kyrie Irving
draw, and will have the occasional big game as a result.
Despite his advanced age, the 36-year-old still shows flashes of the star he once was, and the Cavs know they can depend on him. With so many of their best role players dealing with injuries, Jefferson should be a nice source of 3-pointers off the wire, if nothing else. 
Article source: http://www.cbssports.com/fantasy/basketball/news/fantasy-basketball-week-21-waiver-wire-are-larry-sanders-ivica-zubac-now-worth-a-look-in-fantasy/